The car is still the Americans' favorite means of transport. Over 286.9 million cars cavort on local roads – and every now and then, it crashes. In a report, the nonprofit National Safety Council estimates that 42,060 people died in vehicle crashes in 2020, an 8% increase over 2019 and the first jump in four years. Many accidents happen as a result of distraction, driving too fast, or disregarding traffic rules and can therefore be avoided. Next, we give you 10 tips for a safe driving style.
Live Mechanic Help 24/7
Chat With A Mechanic Online
Connect with a verified mechanic in minutes. No appointments. No high fees. No waiting. Get back on the road and enjoy the ride.
Concentration at the wheel
Driving means work for the body. Motor skills and the ability to concentrate are constantly used. Sitting behind the steering wheel, tired or distracted, is not only negligent, it is absolutely life-threatening. 
Notice sources of danger at an early stage
Even if I am not to blame – an accident is always the worst case. So I always take into account the misconduct of other road users, for example, at stop signs or when turning.
Plan enough time for the journey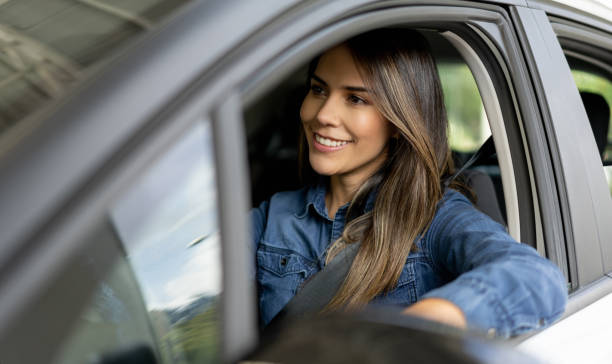 Unexpected delays can occur on any route. Ideally, with enough time in my luggage, I always arrive a little earlier in order to avoid time pressure and thus too fast and careless driving.
Sitting position
The correct sitting position means driving with two hands on the steering wheel and the remaining flexion angle on your arms and legs and with good back support. The headrest of the seat closes at the same height as the head.
Spotlight
Except for the look in the mirror, the eyes are directed forward and fixate on the point I want to go to. When cornering or an obstacle on or next to the road, my gaze determines where I'm going. So never fix the obstacle.
Live Mechanic Help 24/7
Chat With A Mechanic Online
Connect with a verified mechanic in minutes. No appointments. No high fees. No waiting. Get back on the road and enjoy the ride.
Keep your distance
The safety margin is my life insurance. The arithmetic exercises for braking distances in driving schools illustrate this, but are too often ignored on the road. So it happens that almost every fifth accident in American is a rear-end collision. 
Technology
It is important that I have confidence in the car's engineering and technology, but I cannot rely on it alone. In an emergency, even the newest helpers cannot override the physics.
Tire choice
My tires are the only contact with the road – what they can no longer work, it no longer works. In addition to the correct tread depth (1.6 millimeters are required by law, the motoring association recommends at least 4 millimeters), always make sure to change summer and winter tires. The wrong tires can quickly lead to accidents when wet.
Full braking in an emergency
It is no coincidence that emergency braking is practiced in driving school. In an emergency, it is absolutely necessary – because it always helps: it will not be able to prevent every accident, but it reduces the consequences.
The tires must always point down
This favorite wisdom from the driving school instructor is of course not meant very seriously. But in the end, all of the tips are about avoiding an accident, not just sheet metal damage, but also personal injury. With these tips, anticipatory driving is promoted in order to increase your own safety on the road. 
(Visited 232 times, 1 visits today)
Max Anthony
Max is a gizmo-savvy guy, who has a tendency to get pulled into the nitty gritty details of technology and cars. He attended UT Austin, where he studied Information Science. He's married and has three kids, one dog and a GMC truck and a Porsche 911. With a large family, he still finds time to share tips and tricks on cars, trucks and more.
Chat With a Mechanic For Personalized Help
Review engine, brake issues, error codes and more with a Mechanic Online in just minutes.
Ask a Mechanic Live Now